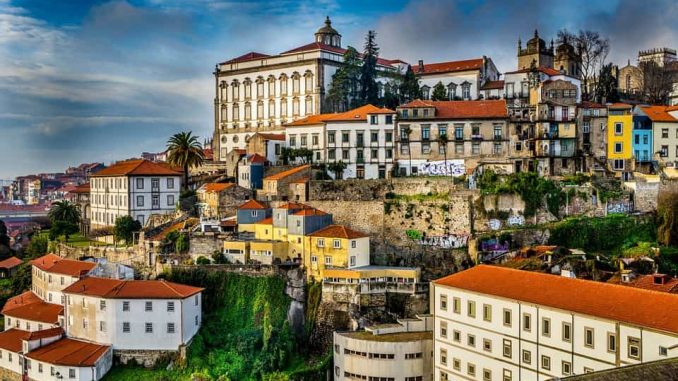 Porto is the second-largest city in Portugal and one of the largest urban areas on the Iberian Peninsula. It is located along the Douro estuary in northern Portugal and is one of the oldest European centers. The historic core was declared a World Heritage Site in 1996.
The city boasts some of the most picturesque architectural landmarks in Europe and with its narrow streets, colorful houses, breathtaking views, and baroque style churches and bridges, it makes Porto an excellent tourist destination.
The Top 10 Sights in Porto To Visit With Kids.
No 10: SEA LIFE Porto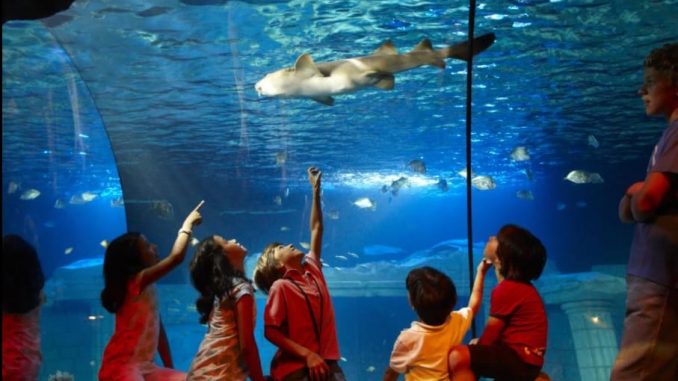 SEA LIFE Porto was opened in 2009 and is a conservation-minded aquarium participating in habitat protection and breeding programs. Teeming with aquatic life, there are more than 5000 marine creatures that call this aquarium home, including sharks, jellyfish, seahorses, and starfish. There are 31 different aquatic habitats to see and with a mesmerizing Ocean Tunnel and feeding sessions, visitors can really get to know this undersea environment.
No 9: Hop-on Hop-off Bus Porto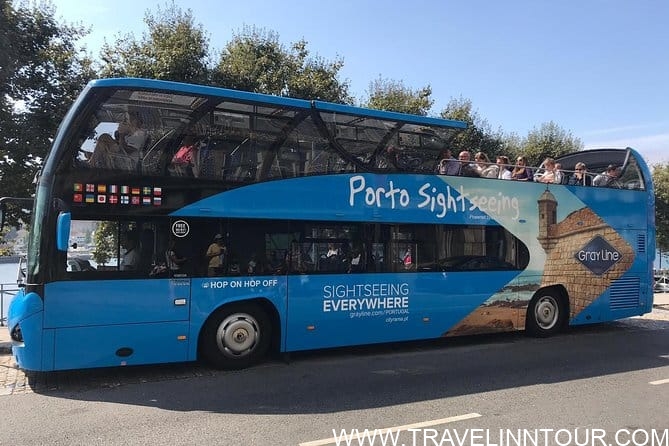 The Hop-on Hop-off Bus Porto is the best way to see all you want in this large city, home to stunning architecture, interesting museums, and great attractions. Choose from a 1 or 2-day ticket and create your own itinerary, hop on and off whenever you like, at all of Porto's best, most convenient locations for sightseeing. Each bus is equipped with panoramic windows and audio guides giving helpful commentaries along the route.
No 8: Dom Luis I Bridge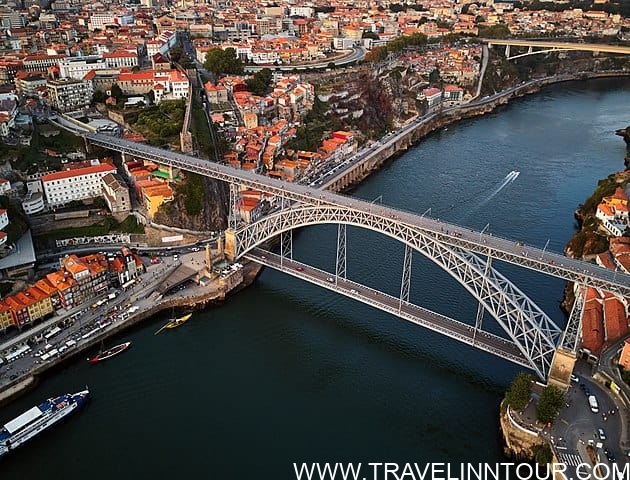 At number 8 is the Luís I Bridge An industrial symbol for Porto, this twin-level metal arched bridge that spans the River Douro between the cities of Porto and Vila Nova de Gaia, was completed in 1886 by a student of Gustave Eiffel. The bridge's top deck is now reserved for pedestrians, as well as one of the city's metro lines, the lower deck bears regular traffic, as well as narrow walkways for those on foot. Visitors can see spectacular views of the city and river from the bridge.
No 7: Funicular dos Guindais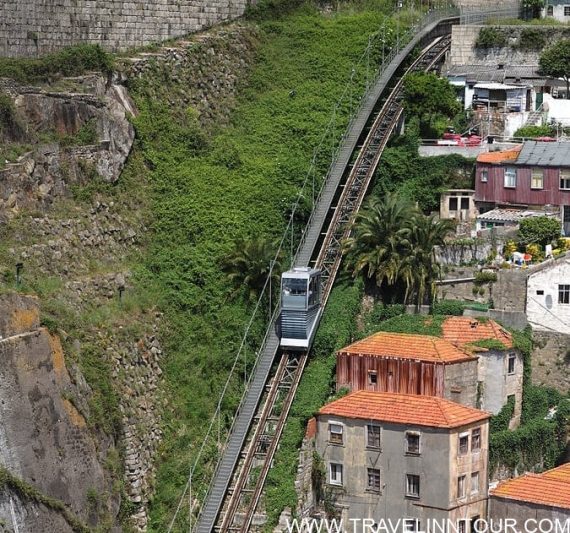 The Funicular dos Guindais is an elegant and unique way of getting from one part of the city to the other. The funicular runs along a steep hill connecting the Ribeira neighborhood, located on the riverbank, and Batalha, at the top of the city. One of the highlights of taking this means of transportation is the views you get of Dom Luís I Bridge, Porto's medieval city walls, and the scenic waterfront.
No 6: Serralves Museum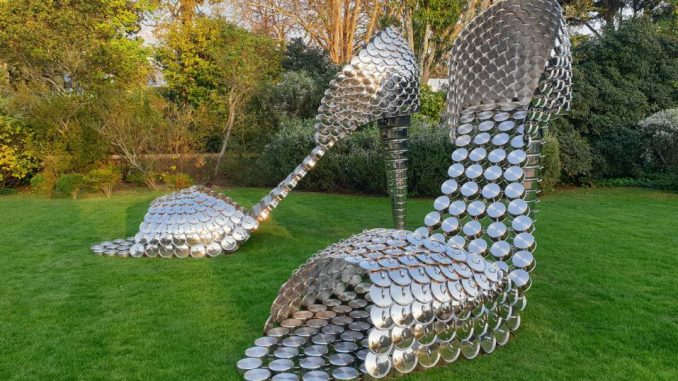 Porto's Serralves Museum is a world of exciting contemporary art and one of the most popular museums in Portugal. With a gigantic collection that includes over 4300 artworks from the 1960s to the present day, as well as massive botanical gardens packed with intriguing sculptures and organic designs, Serralves is a real authority in the modern art scene.
No 5: Fado in Porto – Caves Calem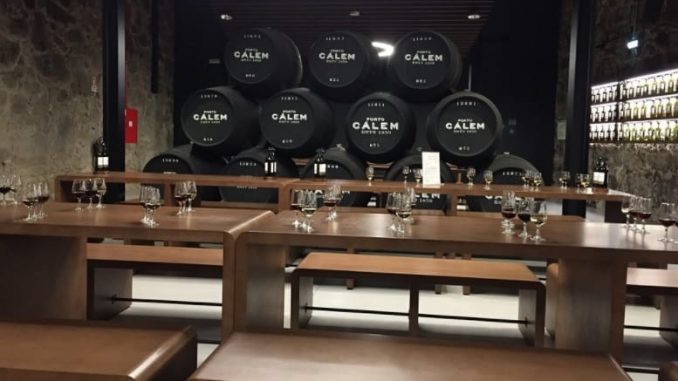 Porto Calém was established in 1859 and has always paid great attention to the production of quality Port wines, resulting in recognition by the Wine World. Visitors can touch, smell and taste their way through the history of Port and the Douro Valley, see the cellars, explore the interactive museum and tour the historic winery.
No 4: Crystal Palace garden (Palácio de Cristal)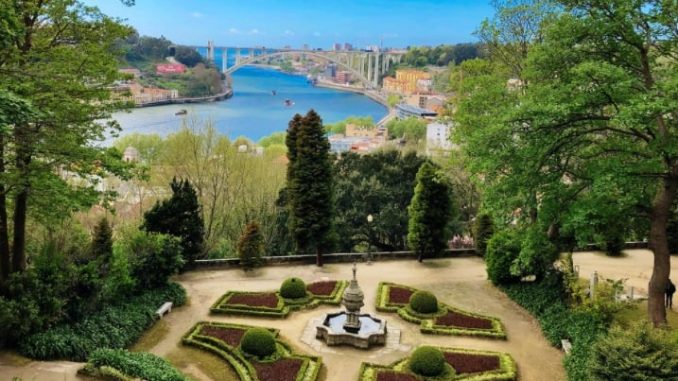 At number 4 is the Crystal Palace garden. This was the site of Porto's Crystal Palace, which lasted from 1865 to 1961 and was modeled on the monument in London. The gardens were devised to complement the palace and were landscaped by German landscaping architect Émile David. The gardens consist of eight hectares of luxurious greenery, romantic nooks, and paths with astonishing views over the river. Planted with gingko, pine, camellias, rhododendrons, and beech trees, there are also fountains and beautiful statues to admire.
No 3: Clérigos Tower (Torre dos Clérigos)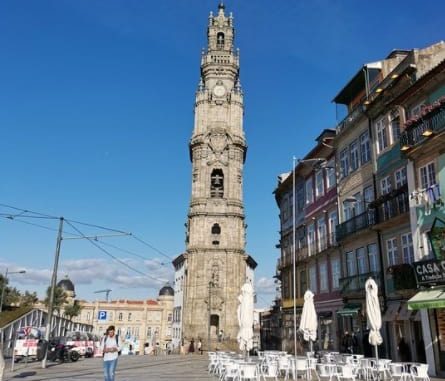 At Number 3 is the Clérigos Tower The ornate, 75-meter high tower of the Baroque church can be spotted from most parts of Porto and was the tallest building in the country when it was completed. It's a beautiful monument, with delicate carvings all the way up and a clock so high you need to take a few steps back to be able to read it properly. With its prominent position, you can get some amazing 360° views of the city from the top.
No 2: Porto Cathedral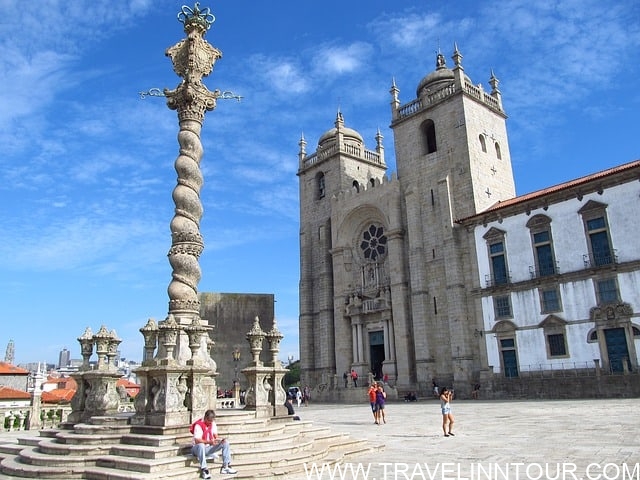 Porto Cathedral is one of the oldest sights to see in the city and one of its most important. It's almost 800 years old and the architecture here is, without doubt, quite a sight to behold. Despite going through a lot of changes over time, the cathedral has kept big pieces of its original 12th-century architecture. Inside there's a narrow Romanesque nave and choir, and a beautiful apse that got an opulent Baroque redesign, in the 17th century.
No 1: Zoo Santo Inácio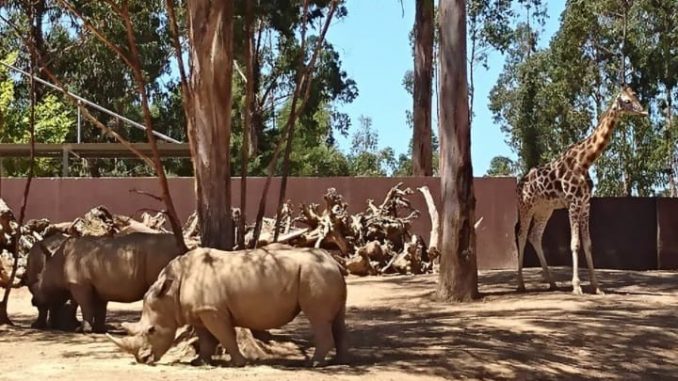 Zoo Santo Inácio is the largest zoo in northern Portugal where endangered species are protected and given a home that closely resembles their natural environments.
Visitors can see a lot of amazing rare wildlife, including rare Asian lions and rare snow leopards, as well as cheetahs, Siberian tigers, and more. With birds of prey, huge snakes, cheeky primates, plus incredible feeding displays and so much more, the zoo makes a great day out for all the family.
So that sums up our top 10 sights in Porto to visit with kids, we hope you enjoy and you have some ideas on your own travel. As always, if you have any other suggestions to experience interesting things in Porto and its surroundings Freely share the comments with our readers below. We wish you a pleasant journey until next time!
Share It On Pinterest