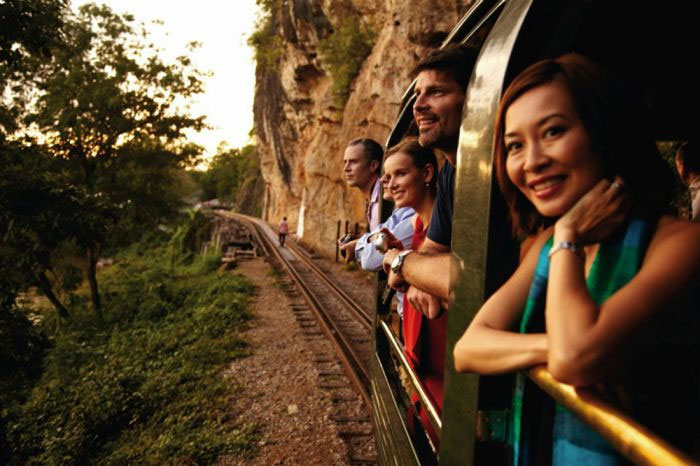 Photos Credit: Belmond
Taking place over three days, Belmond's Eastern and Oriental express train takes travelers from Singapore to Malaysia and ends in Bangkok. The train can accommodate up to 200 passengers, and based on the number of guests, will add or take away railway cars. Indoors the cars feature rich rosewood and elm paneling, brass fixtures and elegant lighting.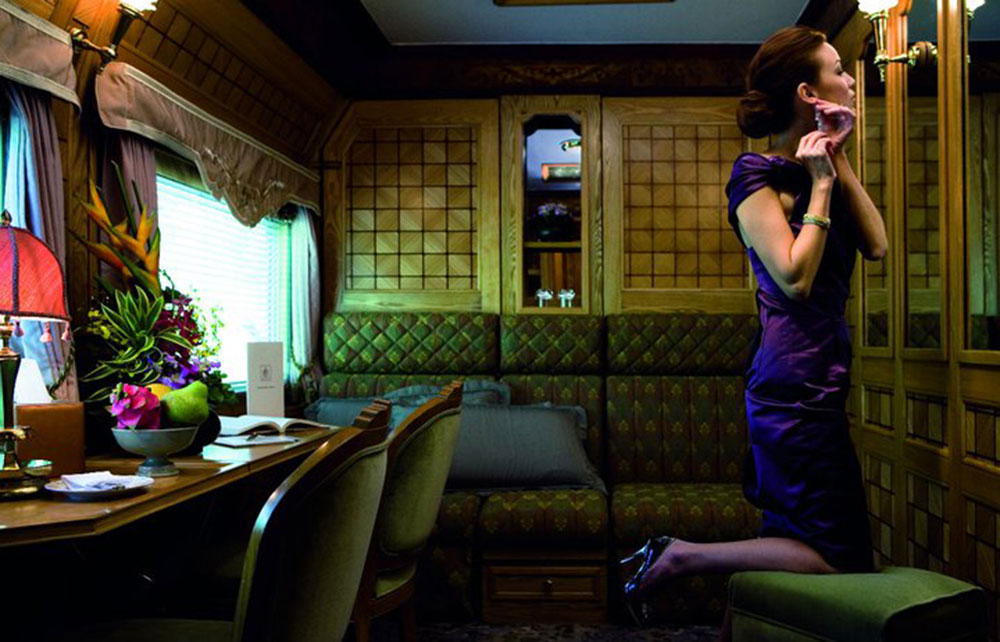 The train offers four categories of cabins: Pullman Single, Pullman, State Cabin and Presidential Cabin. Within all rooms, the décor is rich and striking with cherry wood and elm paneling woven in intricate design and lighting fixtures. There are several specialty cars as well, such as the bar and saloon, dining, and observation cars.
Located in the rear of the train, guests can view out onto cosmopolitan cities, rural villages and scenic landscapes from the Observation car's windows. This is where you can usually find many guests in the mornings, sipping coffee and discussing the itinerary for the afternoon or regaling each other with stories from the past day. In the evening, the space turns into a happy hour scene where travelers enjoy cocktails. Inside the Bar Car, along with libations, travelers are treated to nightly performances and live music, which can at times can turn into a lively sing-a-long.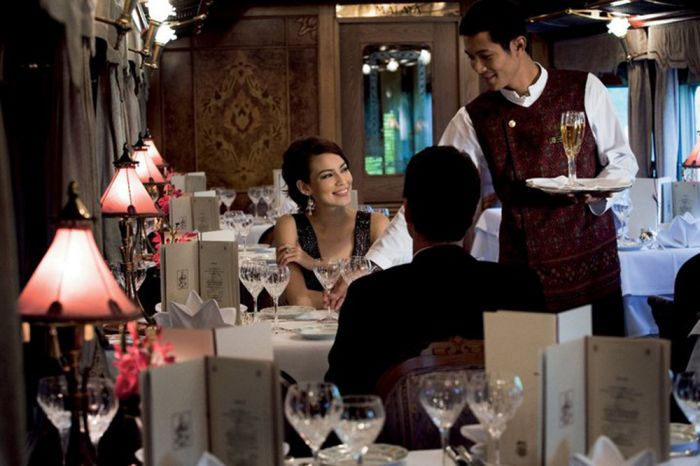 The on-board restaurant is helmed by French chef Yannis Martineau who has worked at some of the best restaurants in the world and has created a menu of eastern and western dishes. Many of the ingredients for his dishes are also sourced from local vendors whom he has worked with for years. Lunch and dinner are served in the restaurants while a continental breakfast is served in your suite. Afternoon tea can be taken wherever you would like.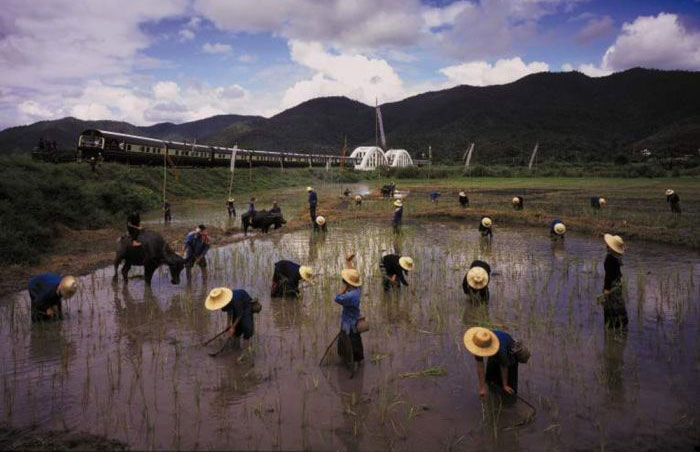 When not traveling, the shore excursions are a good way to get a glimpse of the various cultures in each city. On this trip you'll visit places like the Kuala Kangsar, the Royal Museum, the grand Ubudiah Mosque and the River Kwai. The Classic Journey from Singapore to Bangkok is priced at $2,820 per person.