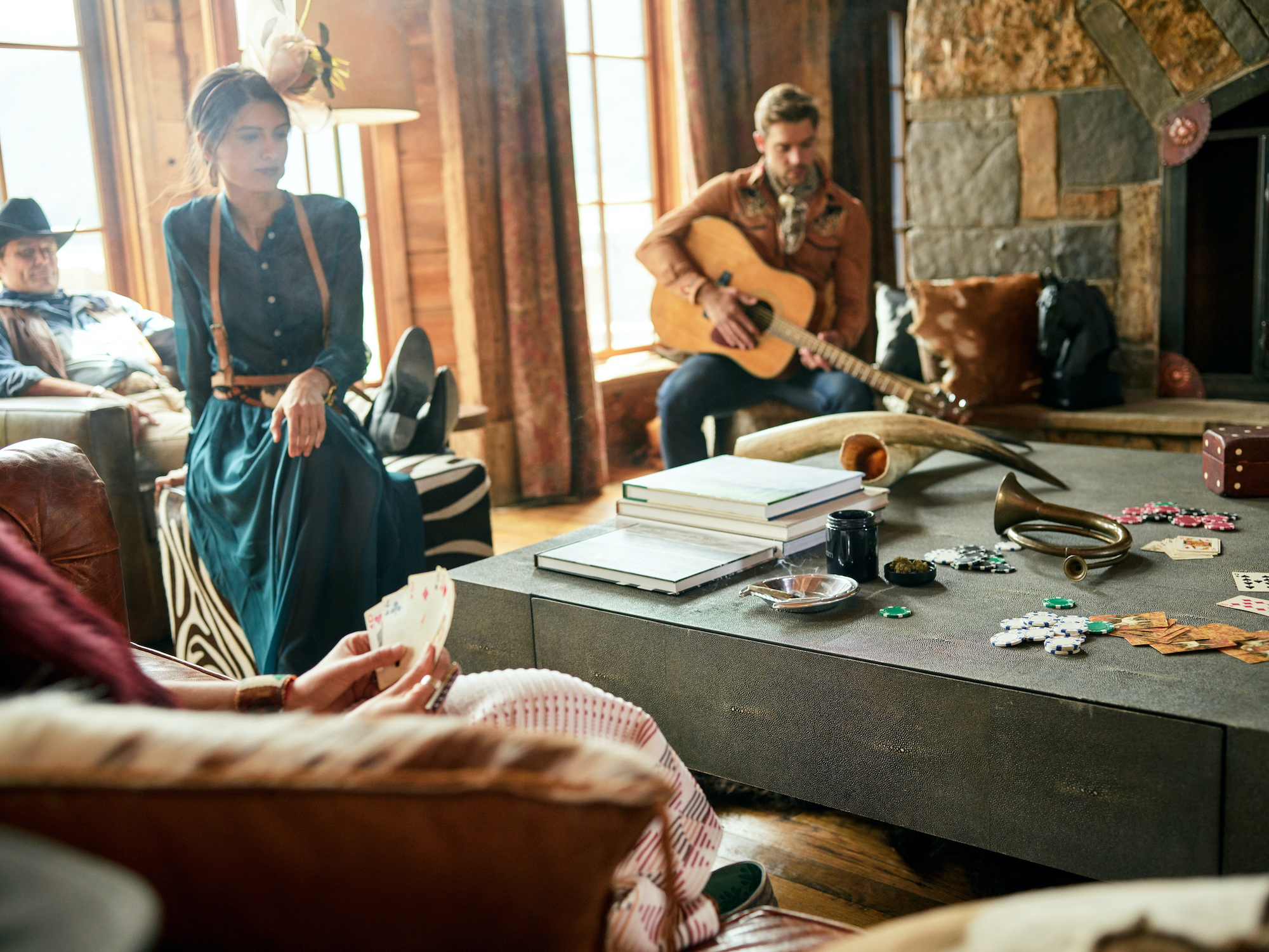 Dalwhinnie Farms
Colorado became the first state to legalize recreational cannabis in 2014 and has since experienced a modern-day "green rush" with marijuana sales hitting a record $1.75 billion last year. And so, if there were ever a town where "Rolex products could share space with and pre-rolled joints," it would be Aspen. Renowned for its glamorous ski season, the Rocky Mountain haven is a glitzy playground of the rich and famous – and a fitting location for a new breed of ultra-luxe dispensary. 
Dedicated to premium cannabis products and fine goods, according to Dalwhinnie Farms CEO Terry Mendez, the concept for his pioneering Aspen boutique came with the vision of cannabis fitting into the bigger picture of a high-end lifestyle. "Our goal is to destigmatize and demystify cannabis, normalize it as part of a healthy routine, and create a destination where aficionados can enjoy a unique and exclusive buying experience," he says of the boutique, which soft-launched on Labor Day.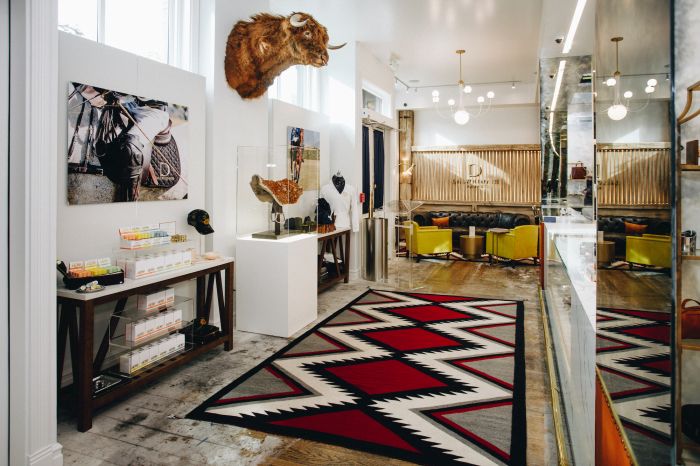 Dalwhinnie Farms
An Elite Shopping Experience
Less taboo, more Tom Ford, the store was conceptualized in partnership with TerraRose Design Labs and enjoys a prominent position on Mill Street a stone's throw from Aspen landmark, Hotel Jerome. The horses and western heritage aesthetic isn't just creative styling either. Dalwhinnie Farms gets its name from a dressage ranch that now houses its state-of-the-art cultivation facility near Telluride at the base of the San Juan Mountains – a beautiful place to grow connoisseur grade cannabis.
With the boutique, Mendez hopes to challenge preconceived notions about the typical dispensary experience. "Dalwhinnie Farms is the first step in setting a new standard for cannabis, similar to what customers have come to expect in shopping for premium wine and spirits, and other luxury goods," he says.
Once inside – reservations can be made in advance with private appointments coming soon – customers receive top customer service from Dalwhinnie's budtenders who not only help with cannabis selection but provide background on every hand-selected piece within the store.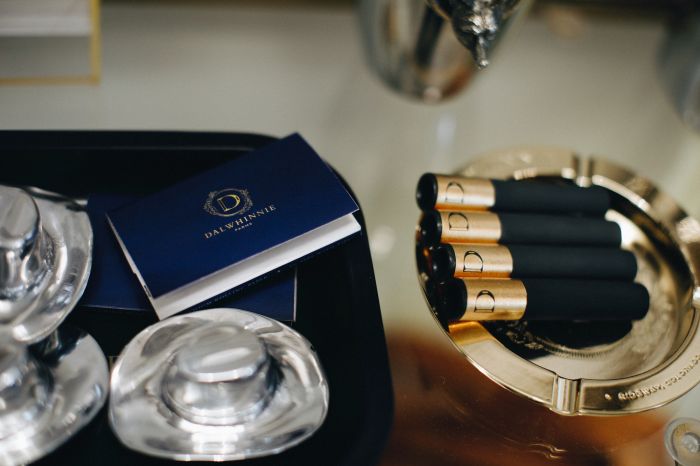 Dalwhinnie Farms
Purveyors of Fine Colorado Cannabis
"The Aspen experience is all about ultra-luxury, and Dalwhinnie Farms had to meet that standard," says Mendez. "The environment here feels more like eclectic bazaar that features a well-curated selection of art, textiles and rare, fine goods alongside premium cannabis." Designer apparel, jewelry and home goods share space with cannabis products and showpiece accessories, including fine leather goods by Tica, Pasotti umbrellas, Badash crystal ashtrays, and chic cannabis accessories such as handmade ceramic bongs by Summerland and Stonedware.
Mendez says a commitment to delivering an amazing experience is at the heart of creating Dalwhinnie's namesake premium proprietary strains, which are meticulously grown using organic nutrients and AI-based environmental controls. "Creating connoisseur grade cannabis starts with genetics—we select, and breed cultivars based on carefully analyzed cannabinoid and terpene content." 
Staunch environmental advocates dedicated to the communities they do business in, Dalwhinnie's sustainable cultivation methods include a geothermal cooling system and facility irrigation captured and returned clean to the nearby Uncompahgre River in Ridgway. They have also sponsored several roadway clean-ups in Aspen.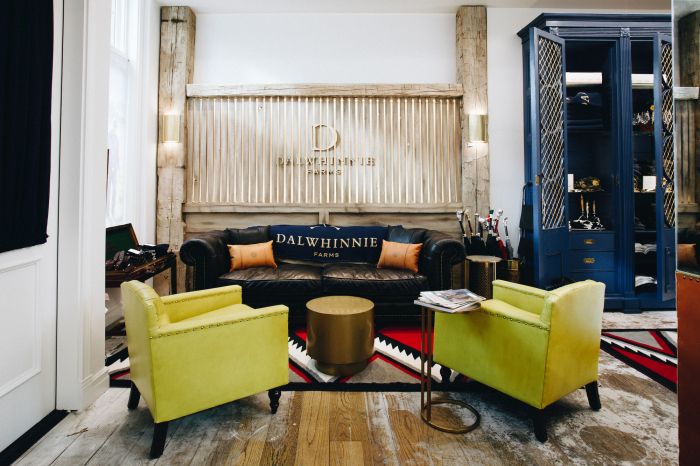 Dalwhinnie Farms
Western Heritage
With roots in Colorado, Aspen makes the perfect home for the Dalwhinnie Farms brand, who despite opening during COVID, has seen a positive response from locals and a steady increase in foot traffic. "By reimagining the dispensary layout, the design ushers in a new era of cannabis retail, raising the bar and accomplishing a look and feel that rivals any mainstream store," says Mendez. "The aim is to create an environment that encourages customer engagement and discovery: one inviting people to shop, explore and return for more."
Open daily from 10 a.m. to 6 p.m. find Dalwhinnie Farms at 108 S Mill Street.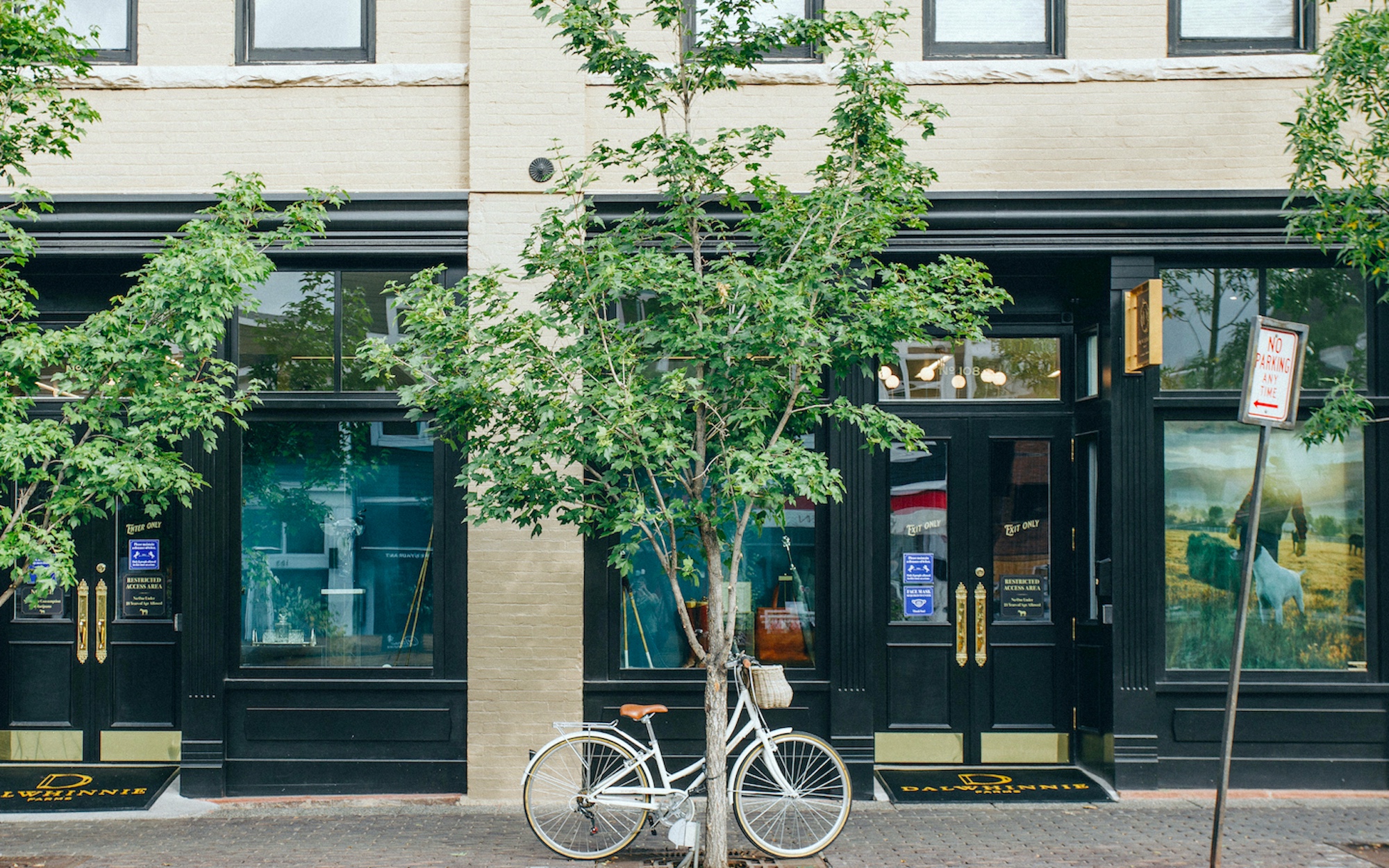 Dalwhinnie Farms