"The very air here is miraculous, and outlines the reality of change with the moment…. a dream hangs over the whole region…." John Steinbeck, The Log from the Sea of Cortez, Los Cabos, Mexico
In 1940, author John Steinbeck sailed from Monterey, California, to explore the narrow gulf  between Baja California and mainland Mexico. The goal of this trip, documented in his book, The Log from the Sea of Cortez, was to collect marine samples in order to better understand the ecology of the unexplored, mysterious gulf.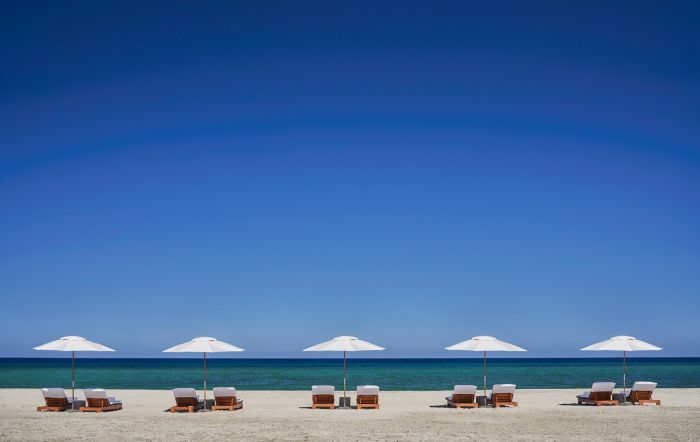 Four Seasons Los Cabos At Costa Palma
By the 1950s, the same southeast coast of Mexico's Baja had become the hidden-in-plain-sight playground of California celebrities and Texas fishermen. The celebrities flew their small planes to reach an undisturbed landscape on the Sea of Cortez. Yet, thankfully, much of the East Cape area is, miraculously, still untouched, still serene. 
Now, upon landing at Los Cabos International Airport, guests of The Four Seasons Resort Los Cabos at Costa Palmas turn left, while other Cabo groups turn right. These directions define two varying views of vacation: turning right, there are Cabo resorts where tourist groups play and party well into the night. But, turning left, guests embark to another place, another life: on a 45-minute drive through open desert and sky before reaching the still private, still serene East Cape of the Baja Peninsula, and the Resort.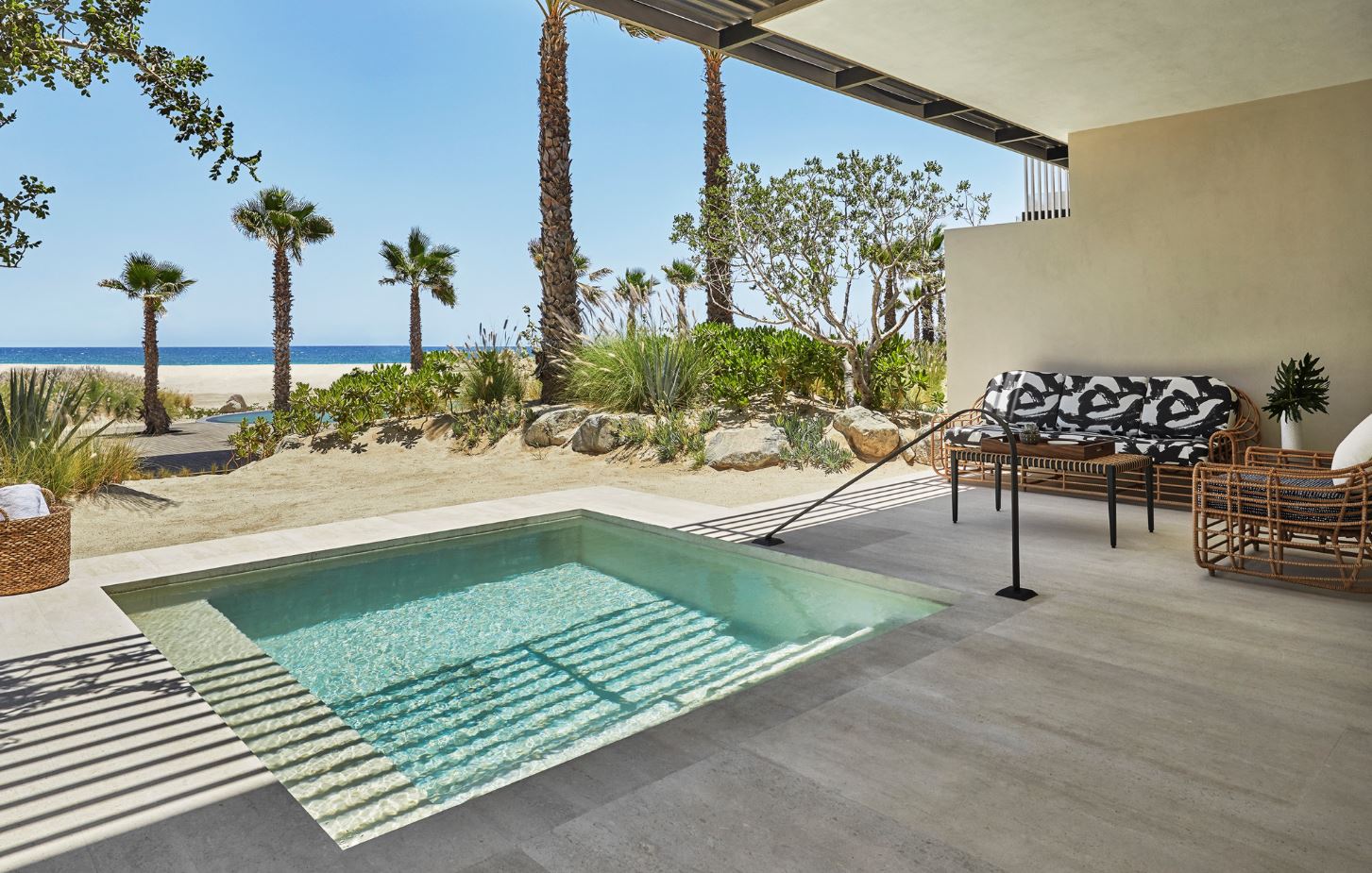 Situated on 2 miles of a quiet, white sand beach, The Four Seasons Resort Los Cabos at Costa Palmas overlooks a calm Sea of Cortez, now a UNESCO Marine Heritage site. It is a site that Jacques Cousteau once said was, "the aquarium of the world," as 900 species of fish swim these waters.
Though over an hour away from any other major Cabo resort, The Four Seasons Resort Los Cabos at Costa Palmas has been awarded recognition on this year's Town & Country Magazine's 2020 Best New Hotels in the World list, marking the third accolade of this kind for the resort. Winners are selected on the recommendations of a roundtable of the world's top travel specialists and is the only property in Mexico to have been chosen for this list.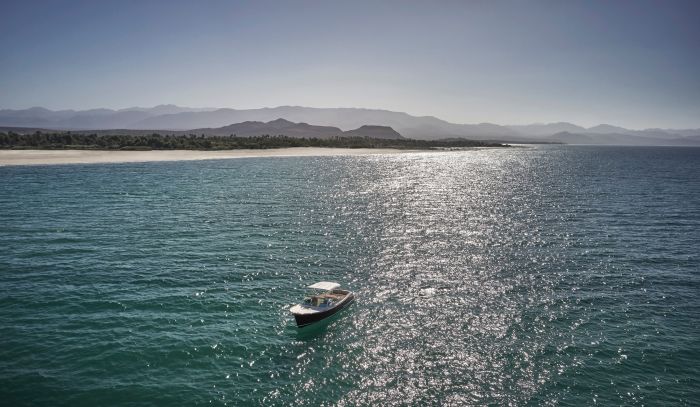 Four Seasons Los Cabos at Costa Palma
Sailing From The Resort's Private Marina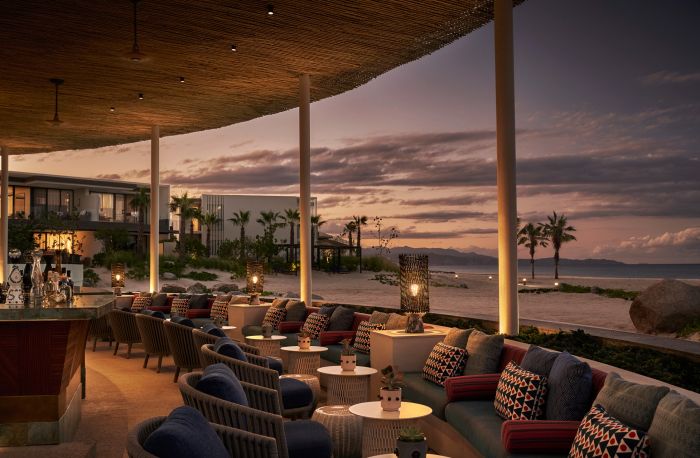 Four Seasons Los Cabos at Costa Palma
The Four Seasons Resort Los Cabos at Costa Palmas has its doors open and offers open-air public spaces including the lobby and almost all dining venues.  It has a low-lying architectural footprint with no need for shared elevators or hallways, six pools and a two-mile swimmable beach that allows for a particular sanctuaried relaxation. 
Isolated from the tourist corridor, the East Cape and the Resort landscape is rich in nature — with hidden waterfall exploration, desert dune off-roading, and snorkeling in one of the most biologically diverse bodies of water in the world. The guests may also set sail out of the Resort's private marina.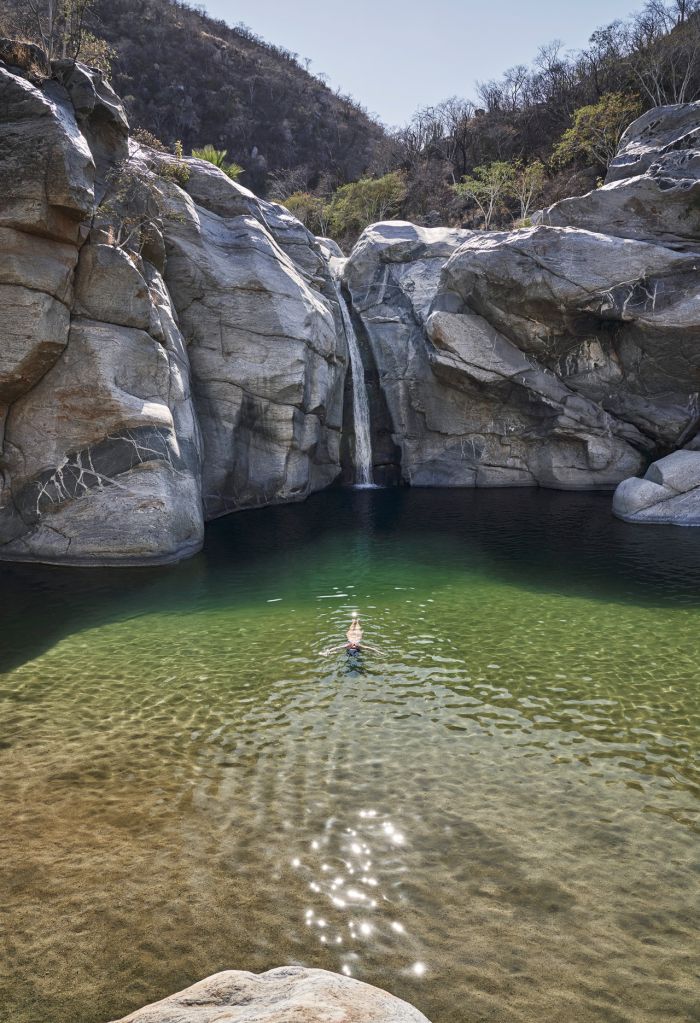 Four Seasons Los Cabos at Costa Palma
But, no matter how serene the Resort is, it still resides right now, in a new travel environment.  With that in mind, Four Seasons Resorts have embarked on an enhanced global health and safety program, Lead With Care, that bolsters the brand's already stringent health and safety policies and procedures. Grounded in health care expertise and enabled by access to leading experts, technologies and tools, Lead With Care sets out clear procedures that educate and empower employees to take care of guests and each other. The program is focused on providing care, confidence and comfort within the new travel environment and beyond. Four Seasons App and Chat also provides guests with real-time, contactless interactions with employees from their own device on nine global platforms and in 100+ different languages.
Steinbeck, were he alive today, would surely have been pleased with this resort's attention to ecological and eco-cultural detail, where nature and culture are both enhanced through its attention to environmental and personal health.  The dream, as he described it 80 years ago, "still hangs over the whole region." And the very air still feels miraculous.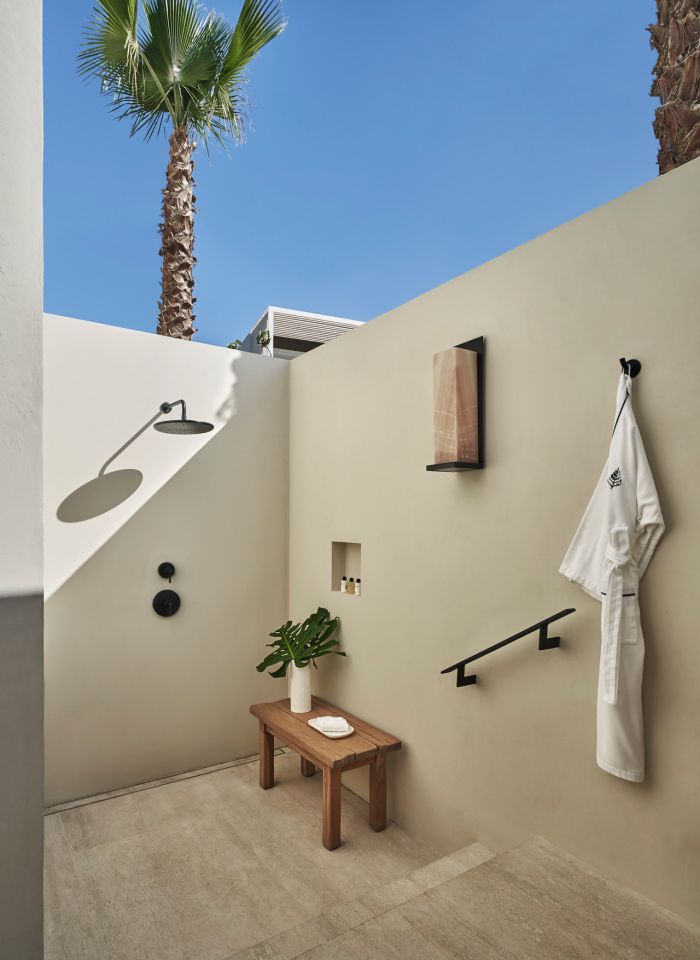 Four Seasons Los Cabos at Costa Palma